This article first appeared in The Edge Malaysia Weekly, on
August 3, 2020
- August 09, 2020.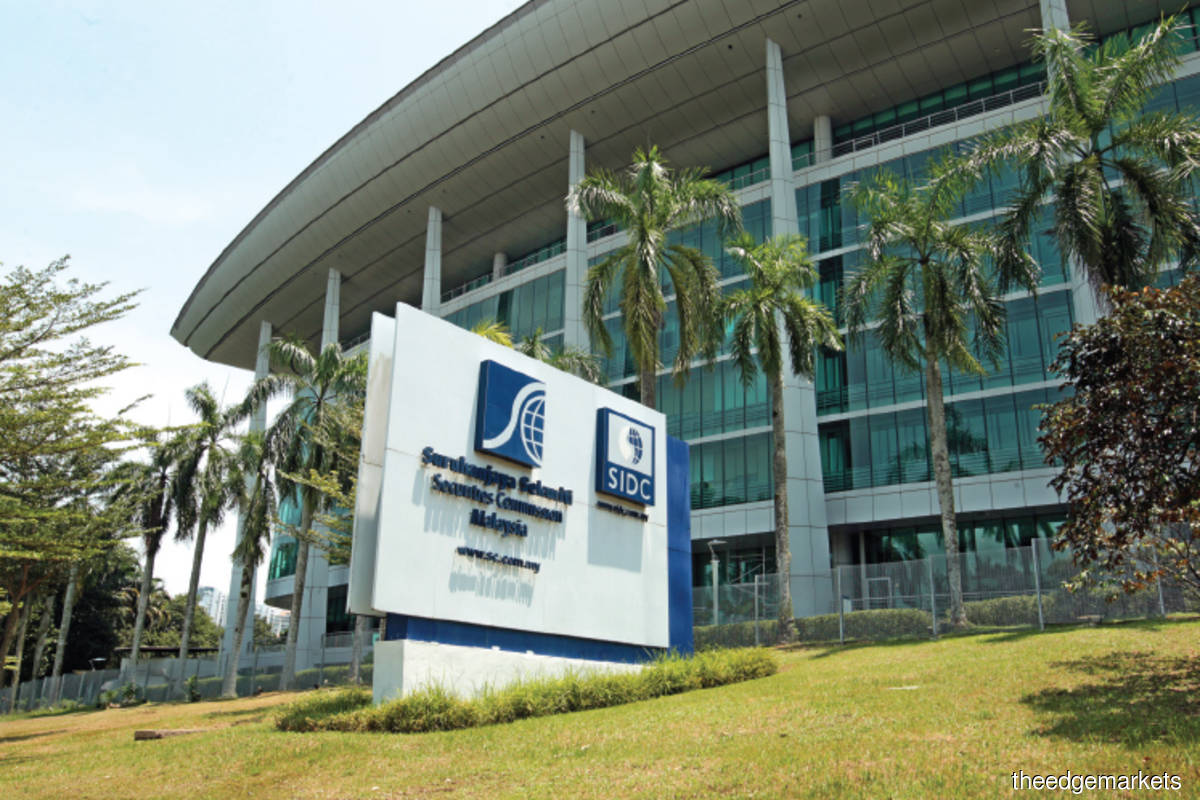 RETAIL investors, fuelled by a bullish run on the local stock market, have returned to the equity market in droves in recent months, to Malaysian regulators' delight. They now make up almost 40% of total investors trading on the local bourse.
Securities Commission Malaysia (SC) executive chairman Datuk Syed Zaid Albar said in a Bloomberg report this month that local retail investors had bought close to RM6.4 billion in shares as at end-June, making up 29% of the total value of shares in the market, up from 21% for the whole of last year.
Along with the rise in retail participation, the need for investment advice is stronger than ever. During the recent partial lockdown, many retail investors found time to understand and learn about equities, which seem to have resulted in an increase in trading activity. This has given rise to an increasing number of self-proclaimed investment advisers, as well as online platform scams.
Online broker Rakuten Trade Sdn Bhd recently became a casualty after individuals and companies were found to have misused its name and falsely represented the company in various online investment scams.
According to the SC, providing investment advice without a licence is an offence under securities laws and may, upon conviction, attract punishment of a fine not exceeding RM10 million or imprisonment not exceeding 10 years or both.
"The provision of investment advice, whether through formal channels such as analyst reports or social media platforms such as Facebook and Telegram, is considered one of the seven regulated activities under the Capital Markets and Services Act 2007 (CMSA). Anyone conducting such activities will need to have a valid licence issued by the SC," says the regulator in an email response to questions from The Edge.
While it continues to actively monitor such activities, the SC points out that it is a challenging task, as scammers and illegal investment activities are easily perpetrated anonymously through the internet.
"Investors need to be vigilant and take responsibility for their own investments. They can enhance their knowledge about investment opportunities and how they can exercise their rights as investors by visiting the InvestSmart website. They should also proactively refer to the SC's Investor Alert List to identify unauthorised/unlicensed platforms, companies and individuals before making any investment decision.
"Investors have also been reminded not to hand over cash or transfer any monies into the personal bank accounts of any individuals for investment purposes."
It warns that Malaysian investors who deal with unlicensed persons or entities operating offshore are not protected under the Malaysian securities laws. "They are also exposed to various risks, including fraud and money laundering, and may not have access to legal recourse in the event of a dispute."
Kenanga Investment Bank Bhd head of research Koh Huat Soon says the fund management and broking industry is already very competitive as it is. Thus, he deems the rise in the number of unlicensed investment advisers "a disturbing and unhealthy development".
"From the list of unauthorised investment service providers (based on the SC's Investor Alert List), the scale looks alarming. They number in the hundreds.
"The whole point of licensing by a regulatory authority is that this is necessary to ensure that practitioners are qualified and act professionally in delivering services that they have been authorised to deliver. If unauthorised individuals giving investment advice proliferate, the quality and standards of practice will be compromised. Worse, unethical practices are likely to multiply. Unless they are licensed, we cannot be sure that these entities are legal and qualified," he says.
Minority Shareholders Watch Group (MSWG) CEO Devanesan Evanson observes that "there is always a pickup in unlicensed investment advisers when some sectors are bullish, as they currently are".
He believes the SC should come down hard on unlicensed investment advisers.
"The SC should not wait for them to become an alarming number before taking action; the idea is to take action now to prevent the numbers from increasing to an alarming number. Any action taken now will deter and discourage unlicensed investment advisers," he says.
"Investment advice should be given only by those who are licensed by the SC. The SC would have ensured that these licensed advisers are 'fit and proper' and qualified, as they would have to sit for certain modules to obtain a licence.
"Thus, the SC exercises due care and diligence when it comes to licensing investment advisers so that the latter can also exercise the requisite due care and diligence when advising. To allow unlicensed entities to provide investment advice would be to make the whole licensing process of the SC both meaningless and redundant," he adds.
Devanesan believes the SC's Investor Alert List is useful for both investors and potential investors, but not enough on its own. "In addition to the website, there is a need to aggressively trawl the internet to detect unlicensed investment websites and take action on them. Such trawling action should be intensified and be more robust," he says.
Still, free market proponents say coming down too hard on market players who are also frequently sending hundreds, if not thousands, of trades to the market per day may not help to create a buoyant equity market.
"This is akin to saying that we should not take action on market manipulation, as it creates buoyant capital markets," says Devanesan.
"Right is right and wrong is wrong. There is no right way to do a wrong thing. The end does not justify the means. There must be a premium to having an investment advice licence. If we do not take action against unlicensed investment advisers, it is akin to having an unregulated market."
Koh concurs, saying with the ease of technology, many online platforms that enable an already-abundant supply of information and investment advice from bona fide entities to be accessible to a wide audience already exist. "Coming down hard on unlicensed sources is unlikely to lessen a buoyant market.
"Setting up an alert list of unauthorised entities is not enough of a deterrent. There are countless unsuspecting individuals who easily fall victim to scams and who are not even aware of such a list in the first place. Enforcement is a better deterrent," he says.
A market observer says: "Not to be forgotten is the notion that no one does things for free. So, one wonders why these self-proclaimed investment gurus would take the trouble to set up the various platforms to disseminate their investment views without getting paid for their efforts.
"What if they front-run by buying or selling the stocks in advance prior to giving out their so-called recommendations? As they are not licensed by the SC, do the regulators have their background details to check on their personal trades?"
The SC says it will take firm action against any unlicensed or unauthorised entities or individuals if there is evidence to suggest a breach of securities laws.
"While regulators may take enforcement action against illegal activities, there is no assurance that investors will be able to recoup their monies from the fraudsters. We have in the past taken enforcement action against those operating illegal investment schemes by imposing administrative sanction and initiating civil enforcement action or criminal prosecution."
Source : TheEdgeMarkets